... I am happliy working on another cutsie kit! A little more on the Boyish side this time tho since I have been whipping out lavish flowers and all!!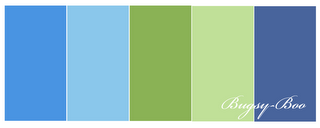 How cute are those colors....

Anyway.... I think I am going to do alot of creating over the next couple of weeks because I most surely have got the bug!!

**UPDATE**
DID is back up and running... for the most part! Go registar in the forums and gallery!

And Now SOme LO's .... ok only one but it sounded good.....Right!!



This is from the fabulous miss Lisa aka Scoobie81... using my new Blossomin' Kit!! I just love those tulips..... and thanks to Lisa I have my own to scrap too!!! YAY!!
Ok so this is going to be kinda short.... I am going to start a new blog that I am going to keep as my journal..... it's supposed to be theraputic to be able to express urself in words and that blog will have nothing to do with digi-scrapping, so if u are interested in hearing me ramble on about my woes in life then I will put the link up when I get done creating it!
Happy Day Ladies!