Yep only 363 days to go! LOL Gosh I feel so accomplished!

Neway... I had a rough night at work and I am super tired! I have to get my kiddo ready for school! Oh and my 2 yr old fell off the bed a minute ago and got a nose bleed! Ugh! So my morning is not going well either!

So here is the pic of the day!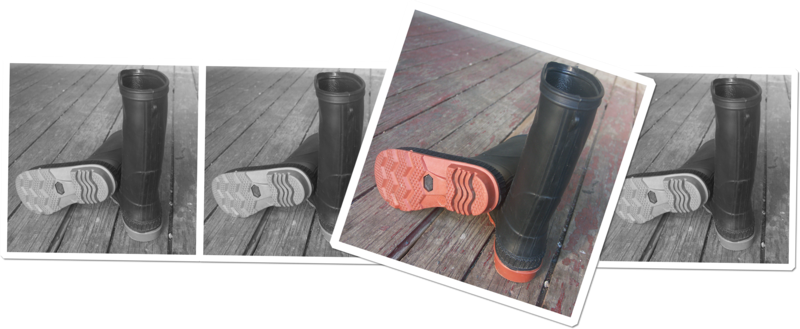 Aren't these the cutest little boots? My son just loves them! It was so hard for me to tear them away from him long enough to take this picture! He loves his rubber boots! ROFL...

And how do you like the montage! Well it's a sneak peek for whats to come from me!

Ok ya'll Im off to bed!

NITE

<3 Danielle