Well I have some really good news but I cant share it quite yet!

So whats being going on? Well of course you know its Friday and well I have my new releases to share with you but the freebie wont be up till tomorrow! I have ran into a snag with my computer and it took all the energy out of me today re-installing all my programs because again I had to get another tower! Now I have a slimline which is really small! Its about the size of a textbook! Well the last one I got had Vista on it and well the high graphics I was running didnt like that computer and the graphics card would completely shut the whole system down with no warning at all! So I got sick of it and took it back!


Digital Candy has opened up a $1 Sweet Sensations Shop! Every 2 weeks the Sweet Sensations Shop will offer 4 new designers. Each of the 4 designers will have 4 of their products for $1!!!! Yes, only ONE DOLLAR! I personally took a look around at these Sweet Sensations and was amazed at the treats they are offering up for a dollar! So, head on over to the Sweet Sensations and grab some sweet treats! Check out the ad to see some of the products available now and for the next 2 weeks for only $1.00!!!! Grab them while the grabbin' is good!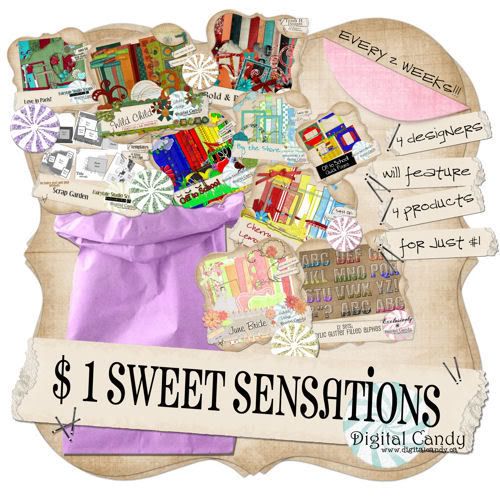 So go check it out! Digital Candy


I will be back later with the rest!